Service
Individual Consultations include an assessment of the child's behavior and environment, followed by an analysis of the assessment responses, a behavior summary and a set of recommendations. The latter would consist of useful tools, practical strategies and procedures for implementation in order to correct the behavior problem. Implementation will be the responsibility of the adult seeking support.
To view the Behavior Support packages and request a consultation, follow the Consultation Process below:
Consultation Process
First, fill out the Consultation form about the child (6-16 years) exhibiting mild to moderate problem behaviors, thinking about the child's behaviors in the last six months (for parents) or since the beginning of the school year (for teachers).
Simply CLICK on the "ONLINE CHILD BEHAVIOR ASSESSMENT FORM" to complete.
All responses are confidential. It is necessary to respond to every item.
You may complete the form as an individual adult or as a group of adults who are responsible for the child. In the form, please specify who the adults are who are completing the form.
In the form, you will be asked which type of support services you are requesting. Check the table of support services below and then make your selection in the assessment form.
After completing the assessment, click SUBMIT at the end of the form.
Following the submission of the form, we will email you an invoice stating the fees of the package you selected. You must then make the payment within one week of submission.
After you submit the assessment form and complete the payment, Coach Dina will conduct a behavior analysis based on the responses. The Coach will respond with feedback about the behavior problem within ten days. This feedback will include the type of behavior support selected in the assessment form (BASIC, PREMIUM or LUXURY).
You may request an upgrade of the behavior support service at any time by sending an email explaining your request. In the subject heading, include: Upgrade from ____ to _____ (specifying your current purchased package and the package you wish to upgrade to). An invoice will be sent to you with the difference in amount that you will need to pay. (Prices are in EURO, but you may pay the equivalent in US Dollar).
*Cancellation of the service may be done prior to the completion of the payment. Refunds cannot be made.
ONLINE CHILD BEHAVIOR ASSESSMENT FORM
If you have any questions about the consultation process, contact me via EMAIL.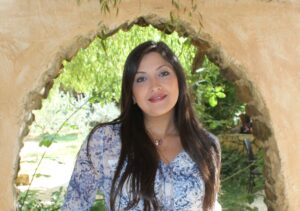 Do you have a quick question about a specific behavior problem?
You can always contact me via email:
I'll respond within 72 hours
Absolutely Free!